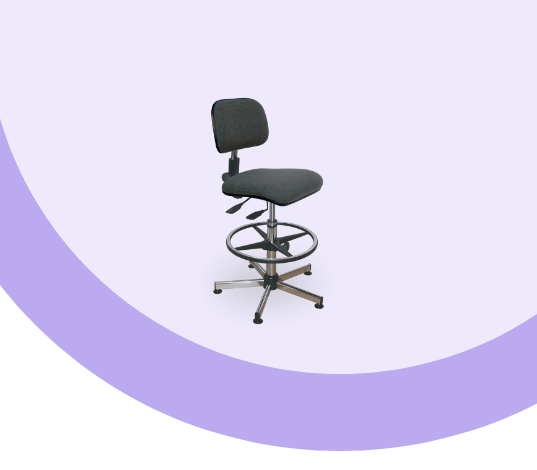 Ergonomically designed seats optimised for the cashier's area and for prolonged sitting
Adapted Furniture to your workspace
Navailles first developed the Stainless steel 314 range of seats to meet the standard conditions for the food industry (resistant to fresh water as well as to very high and very low temperatures). Then, we designed the Stainless steel 316L range which has an optimal level of corrosion resistance to satisfy the needs of more demanding environments (fishmonger's for example).
Our supermarket stools and chairs have a small footprint to allow you to make the most of the space. Swivelling and rolling, our seats allow a great freedom of movement on a limited surface.
Preventing musculoskeletal disorders
The priority remains, however, the health of your cashiers. Our supermarket chairs promote the well-being and development of your teams by providing them with comfort over prolonged sitting periods. Sitting is not natural for the human bodyand can lead to musculoskeletal disorders over time. Our ergonomic chairs help prevent back or neck pain, especially thanks to the adjustable height which allows the seat to be adapted to the workstation. Their padding also adapts to the user's morphology to maintain good posture during long working hours.

A factory of craftsmen,
with us machines are at the service
of people, not the other way round !