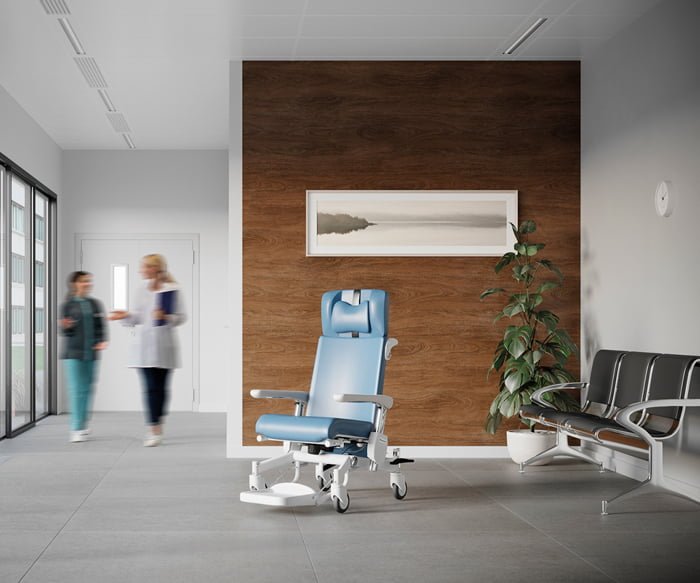 FAUTEUIL MÉDICAL SYNCHRONE DE TRANSFERT WITH SYNCHRONIZED SEAT AND BACKREST
VESTA I is a mobile and versatile medical transfer chair.
With its synchronized seat and backrest system, it offers proven qualities of long-lasting seating comfort, care ergonomics and ease d'utilisation. Its engineered design promotes support, eliminates painful pressure points and supports the cervical spine to ensure optimal patient comfort. In its non-synchronous version, VESTA I has a height-adjustable footrest.