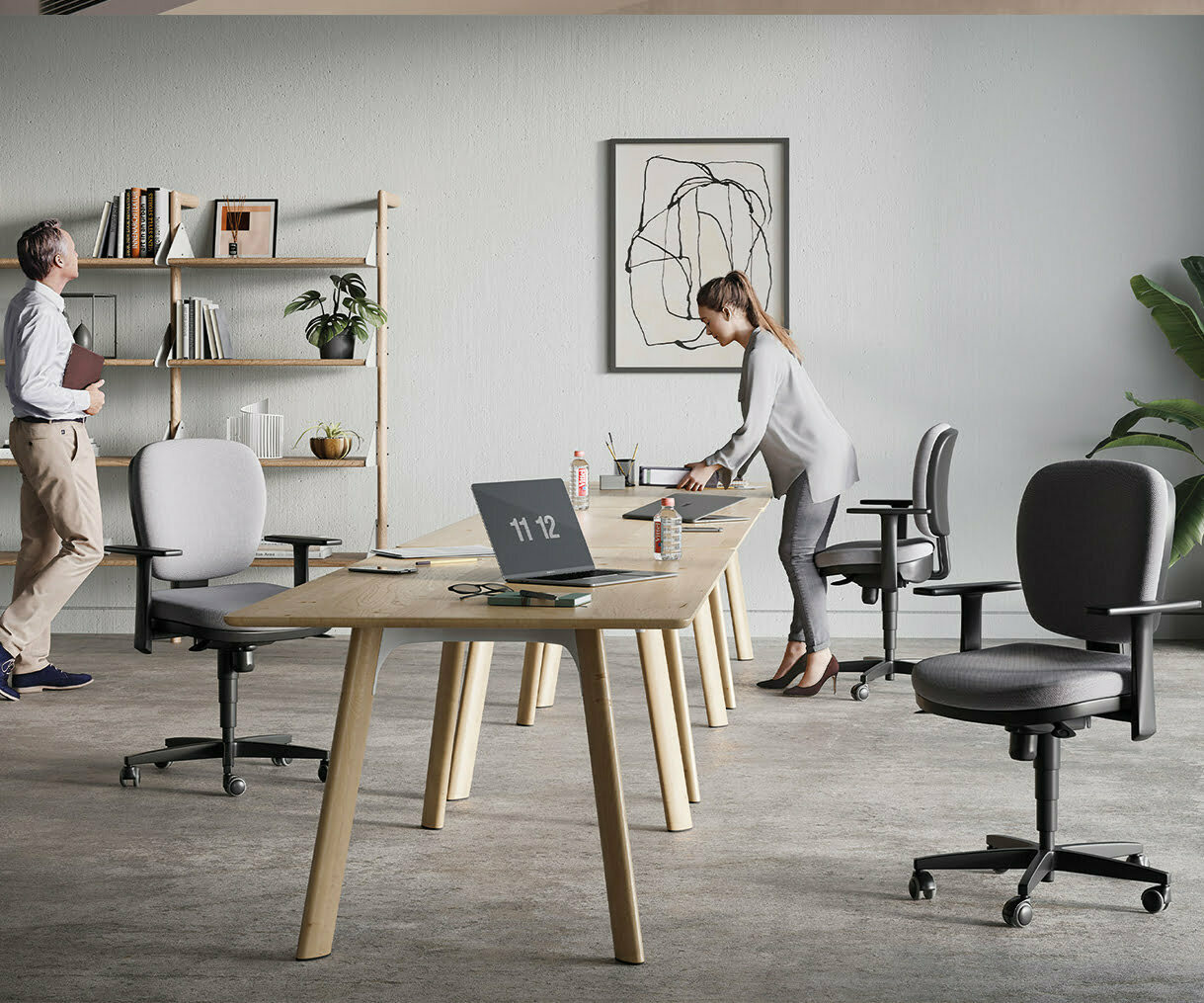 A PRACTICAL OFFICE CHAIR
Our TINY LÉON armchair has become an essential classic thanks to its robustness and timeless look. It will naturally find its place in your workspace.
Incomparable lightness The shape of the backrest and seat have been specially designed to allow the user to move freely.Faultless simplicity The timeless design and functional settings have made this office chair a classic in workplace design.