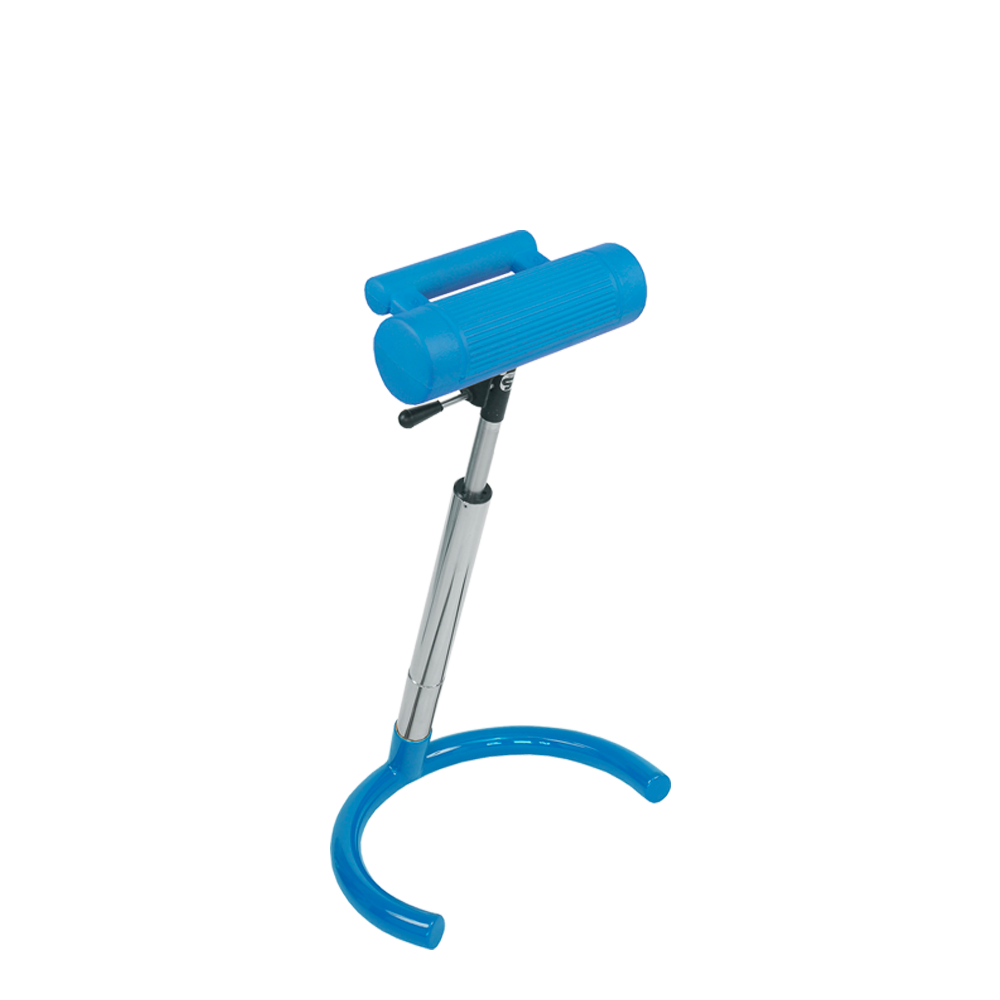 STANDING SEAT STOOL WITH HORSESHOE BASE
Standing seat stool: the best alternative to conventional seating
A truly ergonomic concept, the sit-stand with a "horseshoe" base eliminates the fatigue generated by the weight of the body in a prolonged standing position. Its adjustable height by lift-gas allows it to adapt perfectly to all morphologies.
The comfort of these stools is counter-intuitive to those who are not familiar with its benefits. It is easy to think that they are very uncomfortable because of the awkward posture you have when using them. However, this product is just the opposite. 
As you probably know, changing position from sitting to standing is important to prevent musculoskeletal disorders. This stool helps you stay comfortable in either position. The use of such a chair is also to be favoured with a standing desk to get the full benefits. Its main advantage is therefore that it gives you great freedom of movement. 
But there are many other benefits, especially for chairs with dynamic seating:
Relieves the spine

Strengthens the deep muscles

Improves blood circulation

Maintains joints