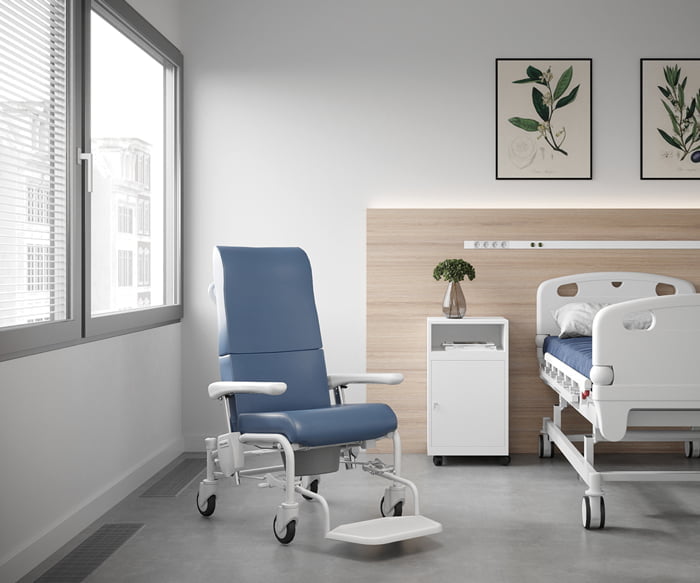 ACCOMMODATION CHAIR WITH WARDROBE ADAPTED TO PATIENTS WITH REDUCED MOBILITY.
SÉLÉNÉ is an accommodation chair, with wardrobe, for patients with reduced mobility.
It improves the daily life, the safety and the dignity of the persons in situation of loss of autonomy. Proposed on wheels, its small size is ideal to equip small spaces. Its 2/3 - 1/3 backrest facilitates the administration of care and the work of the nursing staff. Its wide range of personalized accessories allows it to adapt to all morphologies and to deal with all situations.