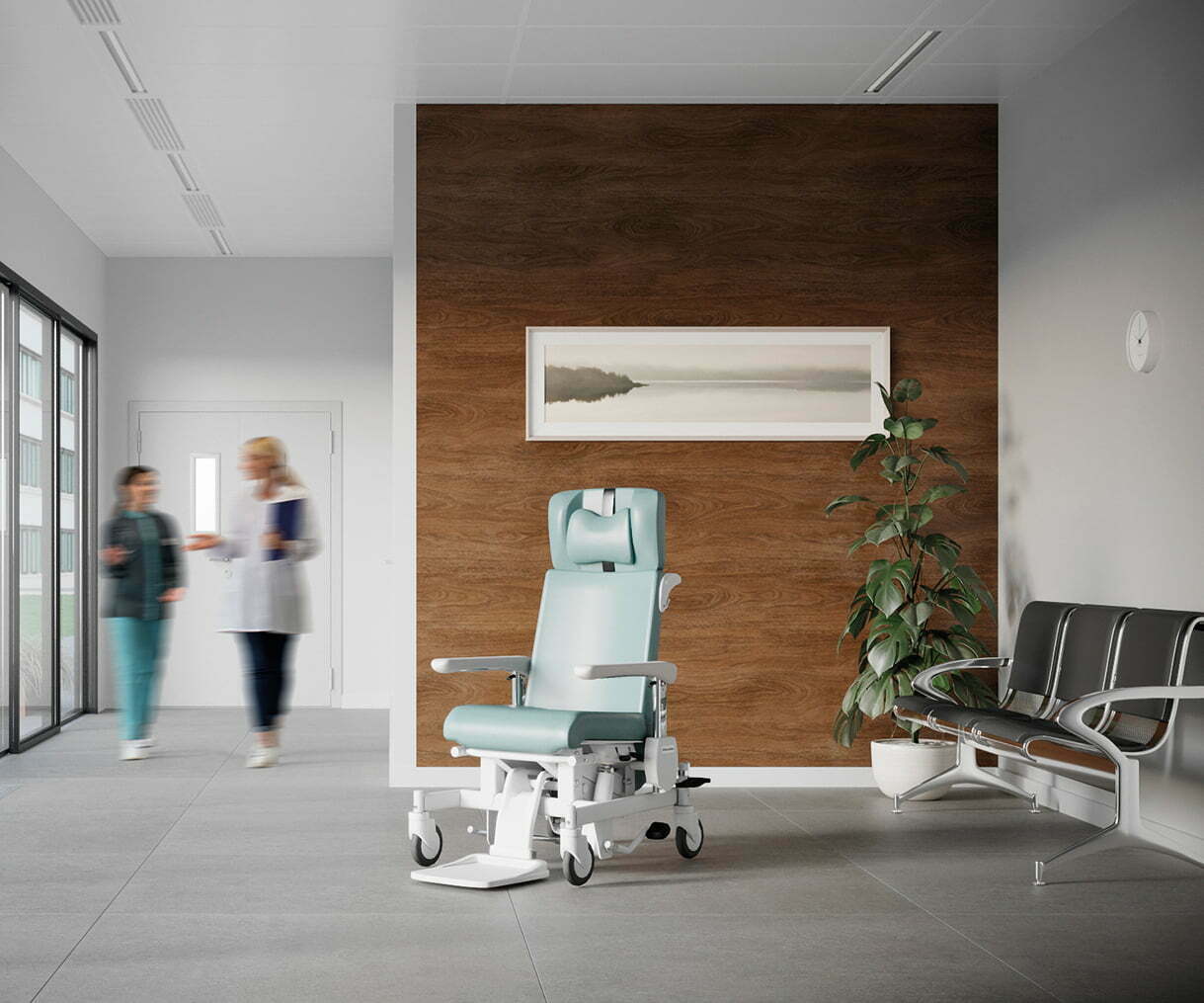 VERSATILE VARIABLE-HEIGHT TREATMENT CHAIR FOR TREATING SERIOUS PATHOLOGIES WITH BUILT-IN FOOTREST AND MULTIPLE SETTINGS.
RHEA is a variable-height treatment chair intended for the treatment of serious pathologies.
Its design facilitates treatment and recovery while securing patient transfer. Its variable height built-in footrest provides reassuring support in all situations. The quality and density of its foam guarantees optimal comfort for the patient's well-being.