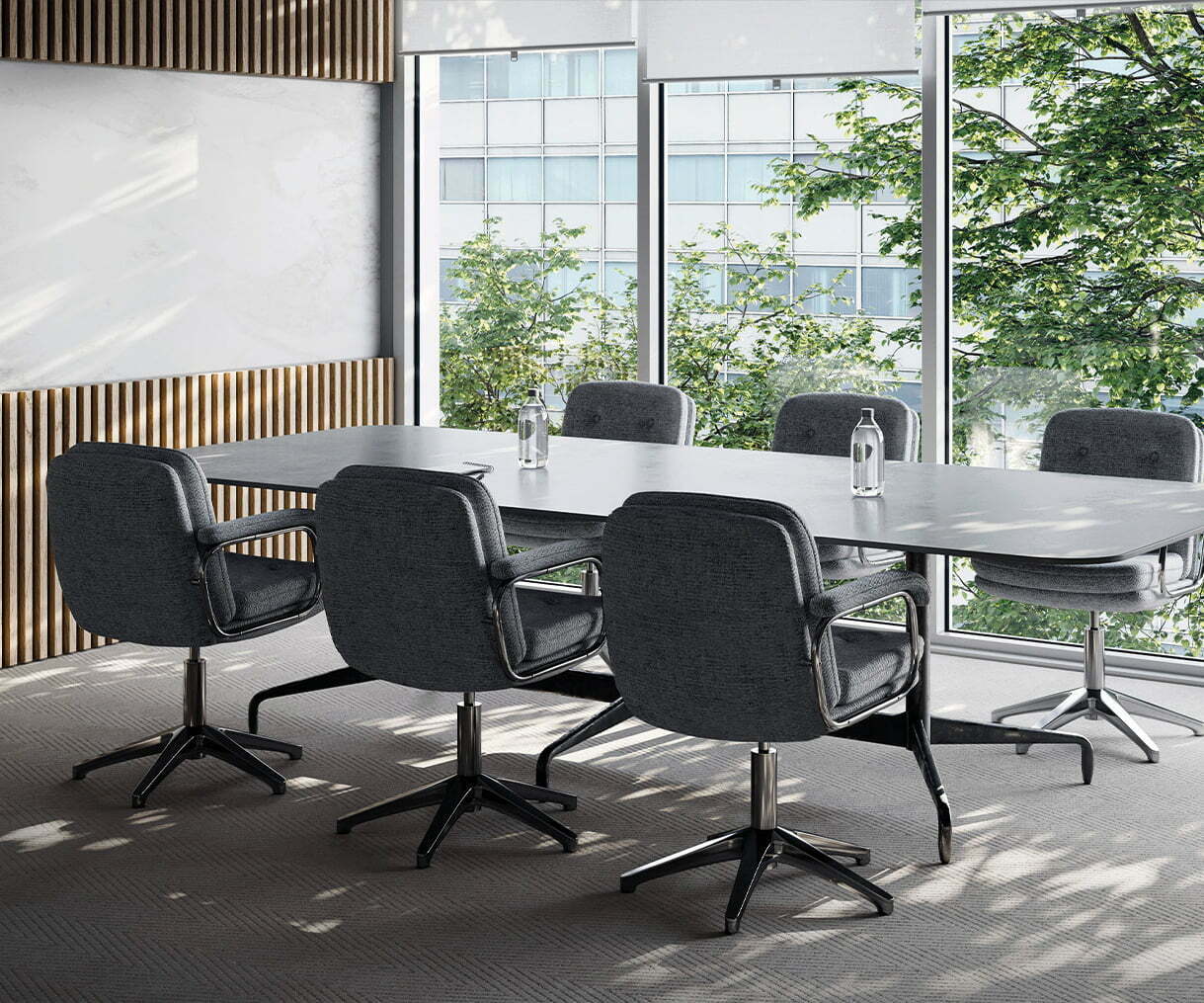 HÉRITAGE_80 MEETING CHAIR
The Héritage 80 range traces the story of the Navailles factory since 1966, with an idea far removed from the technical armchair: the production of bicycle frames for the top racing cyclists.
In 1966, Robert Navailles is joined by his two sons, bringing their expertise in the fields of design and upholstery to his mastery of the technical side of things. By listening to society's expectations and combining their skills, they launch into the production of made-to-measure furniture. This range links the past and the future of Navailles by bringing up to date the models created by our founders in the 1980s.