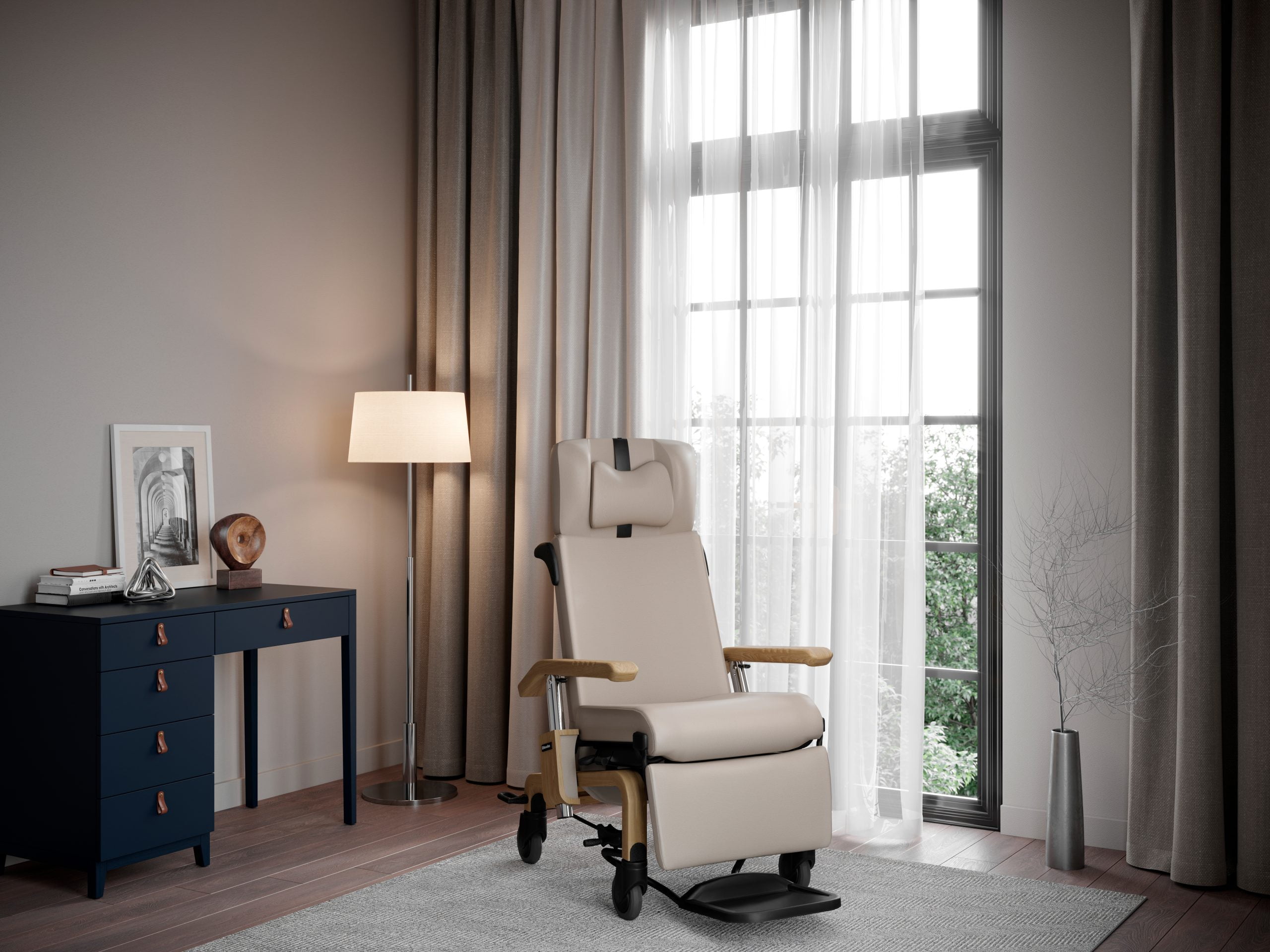 MOBILE MEDICAL RELAXATION AND CARE ARMCHAIR
Fixed height medical and transfer chair with a 68 degree inclination equipped with a solid wood frame.
Bring a warm and organic touch with this medical chair for relaxation and convalescence. Developed to equip bedroom environments and rest lounges, its unique design incorporates all the features of a classic medical chair. The GAÏA BOIS range offers optimum comfort for the well-being, rest and relaxation of the resident with the synchronization of the backrest and the seat. It also provides support in helping caregivers administer care and ensure patient safety with its anti-tilt footrest. Robust, versatile and ergonomic, discover its many versions, options and accessories to allow you to develop a configuration that meets your needs of use.