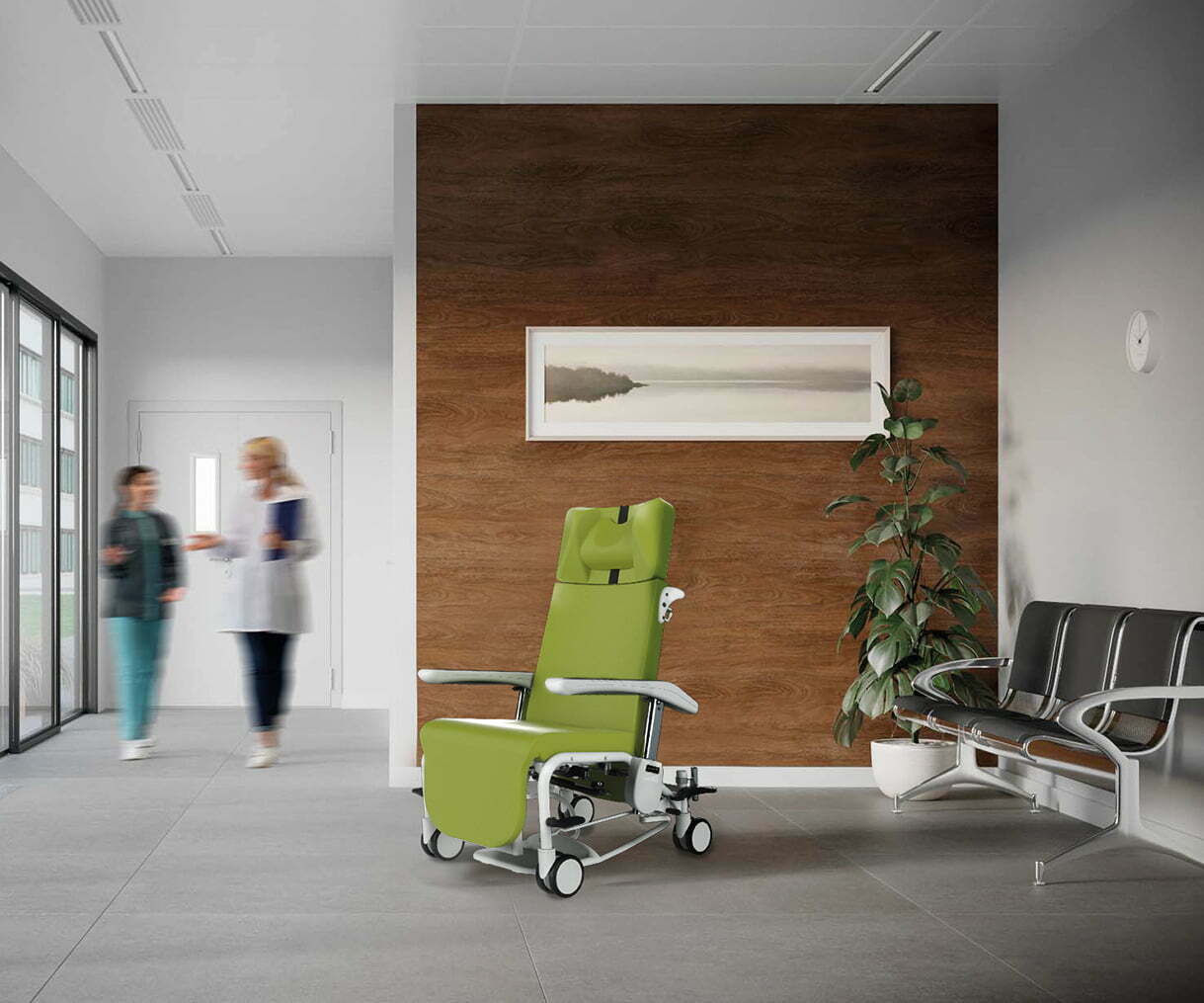 MOBILE MEDICAL CONVALESCENCE CHAIR ADAPTED TO ALL PATHOLOGIES OF THE LOWER LIMBS
ASTREE II is a fixed-height mobile medical convalescence chair.
It focuses on the technical aspects that provide comfort of use, quality of care and a beneficial resting position. Its design favours the elimination of painful support points. This convalescence chair supports the neck and lower members to promote a state of relaxation in all positions.